2006年 10月 28日
| | |
| --- | --- |
| Men, Women & Children 寄付金募ってます | |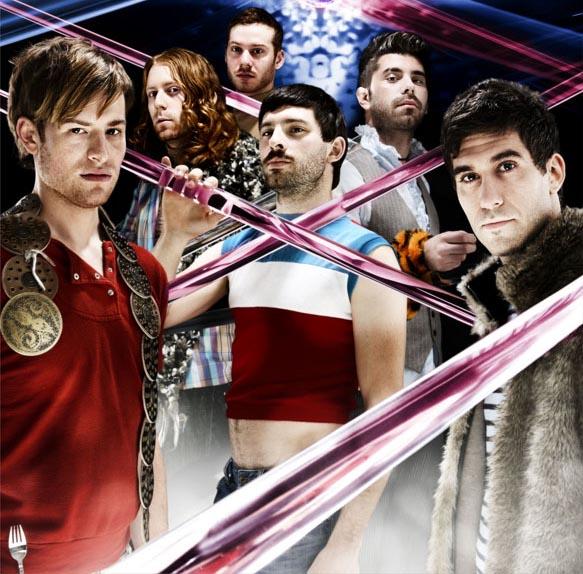 機材車ごと楽器も盗まれてしまったMen, Women & Children から新たなメッセージが届きました。
今の所、盗難被害にあった物が戻って来る気配は全くないようで、かなりの困りようみたいです。保険で賄えるのも、ごく一部のみらしく、バンドでは寄付も募っています。
心優しい方は
Myspace
ページまで…
バンドからのメッセージ
As some of you already know, our van and trailer and nearly every instrument we've ever had were stolen on Monday October 23rd in Detroit around 1 pm in the afternoon, right out of the parking lot of the Day's Inn we were staying at on East Jefferson (downtown).
I can't express what a terrible feeling it is to have something like this happen. Pretty much our whole lives were in the van, including equipment that we've bought and collected over a long period of time..much of which can never be replaced. Anyway, we're going to continue the rest of this MTV $2 Bill tour we're on (thanks to Head A, Cobra & 30) and then sort out what we're gonna do afterwards, since we already have tour dates set up with Kasabian, followed by our Germany and UK headlining tour a few days after Kasabian ends.
We did have insurance but unfortunately it only covers about a quarter of what was in there; between the van, trailer, equipment, lights, merch, clothes and other personal belongings, I can safely say we've lost about $100,000 dollars worth of stuff. Every few minutes we think of something else that was in there that's gone now and punch ourselves.
If anyone would like to help us out--even if it's the smallest amount--we have set up a Paypal donation account to help us start to try to replace our gear. Needless to say, anything anyone can donate would mean so much to us, even the smallest amount. We wanna thank everyone for their great emails and continuing support of our band…we love you all very, very much.
Oh and before I forget we also wanna thank the Detroit police for showing up 3 1/2 hours after we called, giving the crackhead who robbed us more than enough time disappear into the clean, safe streets of Detroit.
- TJ and the rest of Men Women & Children